Shirtsponsor Willem II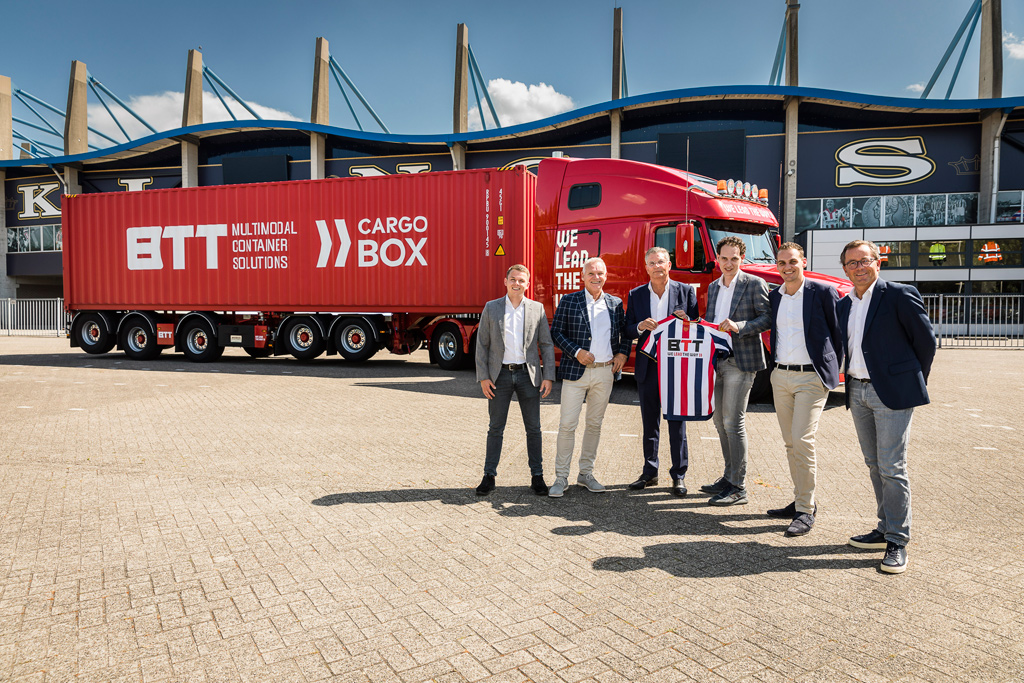 BTT Multimodal Container Solutions siert tot en met het seizoen 2023-2024 de achterzijde van de Willem II-wedstrijdshirts. We willen ons jongste merk BTT graag goed in de markt zetten. Dat we dat samen met Willem II doen!
BTT (Barge Terminal Tilburg) maakte voorheen onderdeel uit van de GVT Group of Logistics. Die naam gaat echter in zijn geheel verdwijnen. Met BTT wil CEO Wil Versteijnen zich voortaan volledig op de internationale containerlogistiek richten. Aan de hand van de shirtexposure op de wedstrijdtenues van Willem II wil BTT de merkzichtbaarheid versterken, nieuwe collega's aantrekken én de club ondersteunen. 
We lead the way'
'Het is voor ons erg speciaal om als Tilburgs bedrijf en trouwe supporters de komende twee jaar op het prachtige rood-wit-blauwe shirt én de uitshirts te staan. De doelstelling om direct terug te promoveren naar de Eredivisie is ambitieus en logisch, want Willem II hoort op het hoogste niveau thuis. Wij staan volledig achter die doelstelling en onze pay-off "We lead the way" sluit daar zeer goed bij aan', zegt Versteijnen. 
Versteijnen en Willem II is allesbehalve een nieuwe combinatie. Versteijnen: 'De familie Versteijnen en Willem II hebben een lange historie. GVT en Versteijnen Logistics zijn al jaren betrokken bij de club. Maar omdat we afscheid gaan nemen van GVT (verkocht aan ID Logistics, red.), willen we ons jongste merk BTT graag goed in de markt zetten. Dat we dat samen met Willem II doen, vervult mij als Tilburger en supporter met veel trots!' 
Emotionele binding
Jos de Kruif (manager commerciële zaken): 'We zijn erg verheugd dat we de komende seizoenen met BTT op de achterkant van onze wedstrijdshirts spelen. De emotionele binding van BTT en de familie Versteijnen met de regio en de club is heel groot. Dat maakt deze match en samenwerking nóg mooier. Wij bedanken BTT voor de goede gesprekken en het vertrouwen in de club!'