Full service




offering
As far as we are concerned, Tilburg is an example of multimodal perfection, where rail, road and water transport come together in a unique way. Alongside this multimodality, BTT Multimodal Container Solutions offers a complete package of additional services to match your transport requirements even more perfectly.
Empty depot: containers available quickly and on demand


Empty containers belonging to carriers and shippers can be stored in our empty depot. The Terminal Operation System (TOS) provides insight into the status of the containers, so empty ones are quickly available on demand.



Empty depot benefits:


> Large storage capacity
> Repairs by professional technicians
> Cleaning according to environmental requirements
> Interchange available (EIR)

Reefer care: keeping it cool


All terminals have reefer connections, to which the refrigerated containers are connected immediately upon arrival. A pre-trip inspection (PTI) guarantees that the container contents arrive at the customer in perfect condition. The temperature is also monitored in real time during the journey. 

Gas measurement and degassing: safety and ventilation


Our terminals are equipped to carry out gas measurements on incoming containers. If the concentration is too high, the container is immediately ventilated at one of our special ventilation locations. Our external gas measurement experts measure, analyse and record the results in a report. This is an important part of the legally required risk inventory and evaluation. 

24/7 shunting: if it has to be done quickly


Thanks to our last-mile shunting service, we are able to deal with trains and barges 24/7 under our own direction.
Extensive customs facilities 


Our terminals have all the necessary permits and licences required to transport and store customs goods in the bonded warehouse without delay. 



AEO certified


Our terminals are AEO certified. How does this benefit you? Faster handling of all possible customs activities and fewer inspections.



Customs warehouse


It is possible to store customs goods at all of our terminals. This makes it unnecessary to clear these goods through customs directly in Rotterdam. The goods are transported as T1 and stored in our customs warehouse. Clearing takes place after your work order is completed. 



Paperless from Rotterdam to BTT


We make use of Domproc, which enables goods to move paperlessly from the port to our terminals. Drawing up a T1 or going through other formalities is therefore unnecessary. This saves time because goods do not have to be cleared immediately in Rotterdam.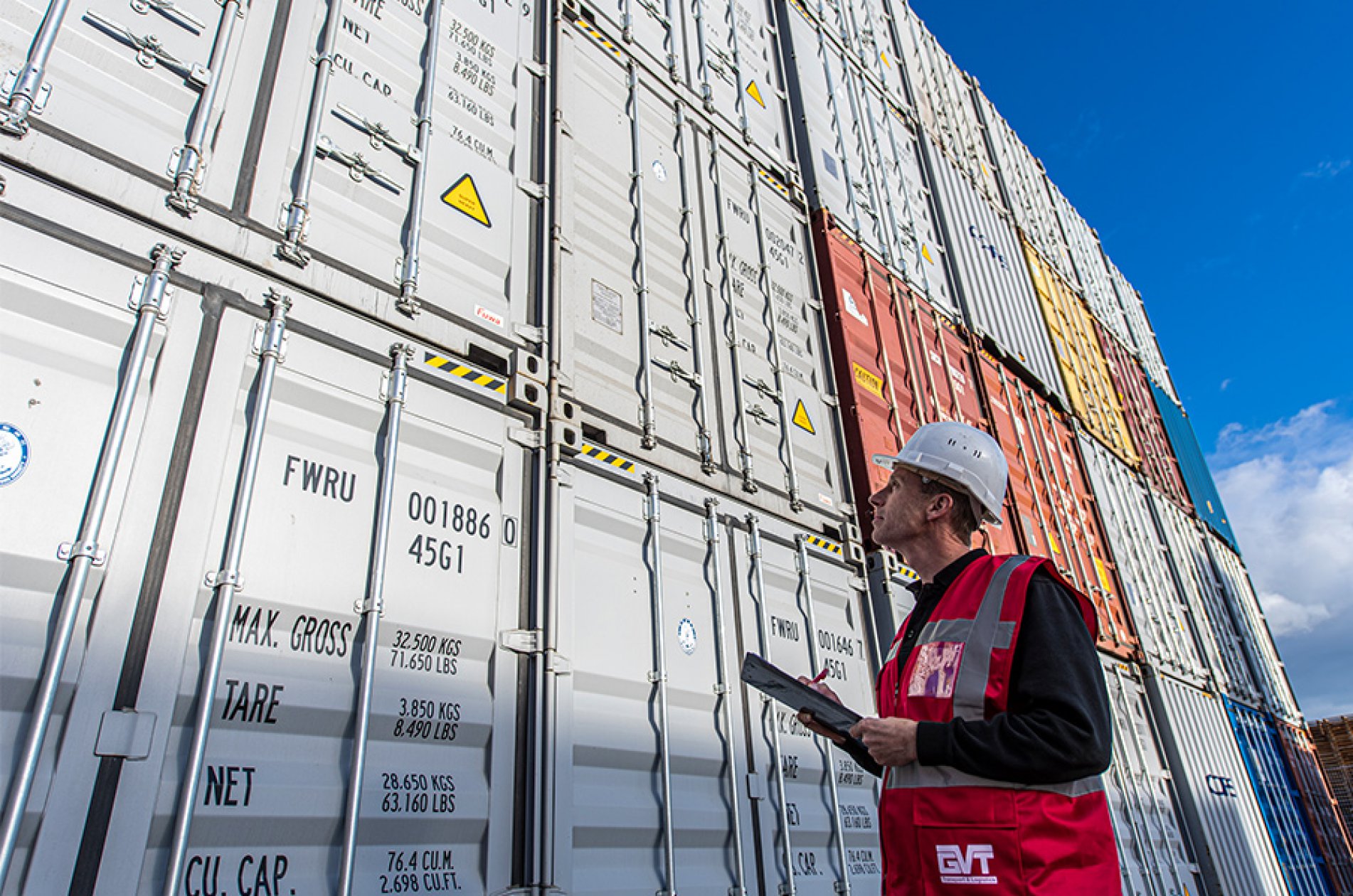 Stuffing and stripping: every cm2 used


BTT Multimodal Container Solutions makes it possible to load export goods from the terminal warehouse directly into the container. Our stevedores work to tight loading schedules and use every square centimetre. The other way round is also possible: we can professionally unload, palletise and deliver the contents of import containers.  

Bulk transport


Container Liners are increasingly being used for the most cost-efficient transport of bulk products. These are polypropylene bags, the size of a 20" or 40" container, which are hung inside the container. The product does not come into contact with the container itself.
 
BTT has special equipment to unload these free-flowing products from Container Liners or tank trailers themselves at the recipient. For this we use professional Kip chassis equipped with an unloading installation. Intermodal transport is used for the pre- and post-transport from / to the ports. This way you are assured of the benefits of sustainable transport, even with bulk cargo.